Set amongst stunning gardens, surrounded by the beautiful Cotswold's countryside, Sudeley Castle rests, steeped in history with many a tale to tell.
Its royal connections are said to go back 1000 years and has been present to witness turbulent and changing times throughout England's past.
It is now the much loved family home of Lord and Lady Ashcombe and a popular visitors attraction. When you visit and hear the stories of its iconic history you will find yourself drifting away with stories of Kings and Queens and their tumultuous past.

The first records from Sudeley come up around the 10th century. At that time it was part of a larger estate at Hawling. Later it passed to King Ethelred the Unready who kept a Royal deer park in the oak woods near the estate.
King Ethelred eventually gave the Castle to his daughter Goda, sister of King Edward the Confessor, when she married Walter de Maunt.
Goda being the fierce lady she was, prevented the castle from being confiscated after the Normandy invasion. It was said this was partly because she was distantly related to William of Normandy.
Sudeley was steadfastly defended all through the Norman period until the time the property was passed to William Boteler. His descendant Thomas Boteler was the first to be made the Baron of Sudeley in 1441.
Thomas Boteler was a successful admiral in the wars against France. With the fortune he amassed during his service, he rebuilt Sudeley into a lavish country house. Most of the areas he rebuilt are still going strong today and can be seen if you visit. These areas include; St. Mary's Church, the Tithe Barn and the Banqueting Hall. Portamare tower, also built by Boteler is said to name after a captured French Admiral. The King paid ransom money for his safe return which was then used to build the tower.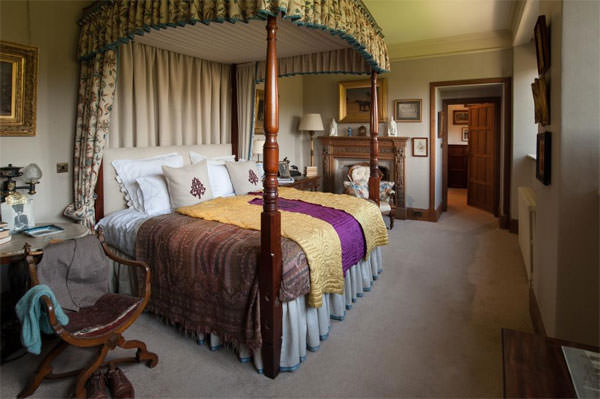 In 1469, when Edward IV of the house of York came to power, he forced Boteler to sell him the castle. He then quickly passed it onto his brother; Richard Duke of Gloucester who hung onto it for nine years, making it his fort for the Battle of Tewksbury.
Seemingly not happy with Sudeley, Richard traded it back to the King in exchange for Richmond Castle. His destiny seemed to be tied to Sudeley though as when he acceded the throne and came to power in 1483, he inherited the Sudeley estate again.
In 1485, Richard III fought hard in the battle of Bosworth but sadly lost his life, thus bringing an end to the war of the York and Rose houses.
In 1486, Henry VII the new monarch, handed Sudely Castle to Jasper Tudor, Duke of Bedford. He held it till 1495 when he died leaving no heirs. Therefore it reverted back to the Crown.
Throughout the 1500s Sudeley continued being Crown property where it changed hands many times again amongst the royals. While the castle was under ownership of Thomas Seymour, he married Queen Katherine Parr. In 1548 they came to live at Sudeley Castle but their life together was destined for tragedy.  She died in childbirth one year later and was subsequently buried in St. Mary's church on the grounds.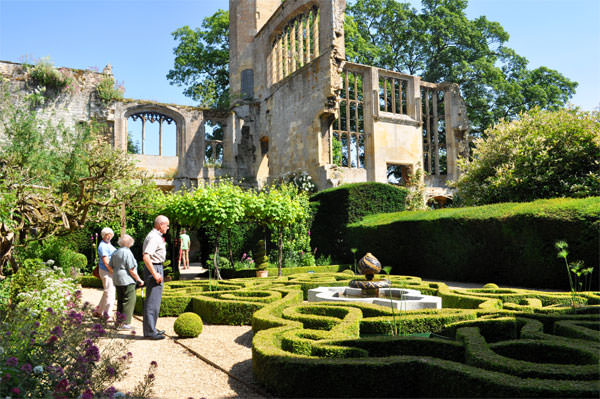 Lord Chandos took over the castle next and allied himself with the royalist cause during the civil war. The castle was briefly taken by rebel forces that plundered the estate and caused extensive damage. After order was restored, the King made the Castle his headquarters.
Things seemed calm fleetingly until another ferocious attack by parliamentary forces in 1644. The castle was mostly destroyed leaving a mere shell of its former self.
For 200 years the castle was left to the elements while locals pilfered any stone lying around for their own building projects. Deserted and rotting, it wasn't till the 19th century that anyone took interest in it again. It was finally taken on by the two Dent brothers who began restoration.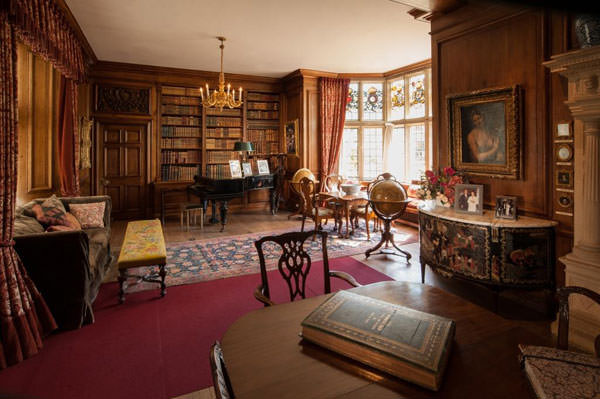 Throughout the 1900s the castle passed through generations of the Dent family and survived two world wars. It was used for many purposes including a safe house for the Tate Gallery's picture collection and a prisoner of war camp for Italians and Germans who worked on the grounds.
This castle has such a colourful past and survived many battles but thankfully always fell into the care of people who lovingly kept restoring pieces of it.  Present day, it's now a peaceful family home where anyone can visit and find out more about its former glory days.
More information about Sudeley Castle can be found on their site: Sudeley Castle
If this has been helpful we would love it if you shared it with your friends!