Update: We have added some new celebrities who now also live in the Cotswolds at the bottom of the page as well as some updates through-out the page.
A range of beautiful rolling hills, villages sitting on a bedrock of limestone, rare grassland habitats and rows of houses made using the exceptionally beautiful golden coloured Cotswold Stone — this is what the Cotswolds look like. The outstanding natural beauty of this place, its stone-built village houses, pebbled pavements, history-steeped towns, endearing gardens and stately homes all contribute to this amazing place; it's no surprise that celebrities are flocking to this natural wonder of a destination.
 A Popular Place for Popular People
The Cotswolds are certainly one of England's most favoured destinations thanks to its pleasant climate and laid-back rural setting. You should not be surprised if you get to catch a glimpse of Johnny Depp admiring the many wonderful artefacts in the Arts and Crafts centre point of Chipping Campden or Laurence Llewelyn-Bowen admiring the spell-binding beauty of the Cirencester Park.
From actors to politicians, business magnates to sportspersons, almost every famous name can be found in the Cotswold houses — Kate Winslet, Elizabeth Hurley, Hugh Grant, Jeremy Clarkson, Kate Moss, JK Rowling and other famous celebrities; but even more are looking to make one of the villages their home.
You might like these related resources:
 Minchinhampton and Stroud
You'll find several high-profile celebrities living the simple life in this enchanting location. The extremely popular actor and comedian Keith Allen can be seen working, enjoying the warmth of Woolpack Inn, in Slad (near Stroud). Incidentally, Allen has his own place in Minchinhampton while his equally famous daughter Lilly Allen has moved to Cranham – a beautiful village between Painswick and Cheltenham. Allen claims that it doesn't have the distractions of modern living, giving him more time to work peacefully.
Also, Joanne Trollepe has returned to her birthplace of Minchinhampton, which is the same place in Gloucestershire where most of her novels are set.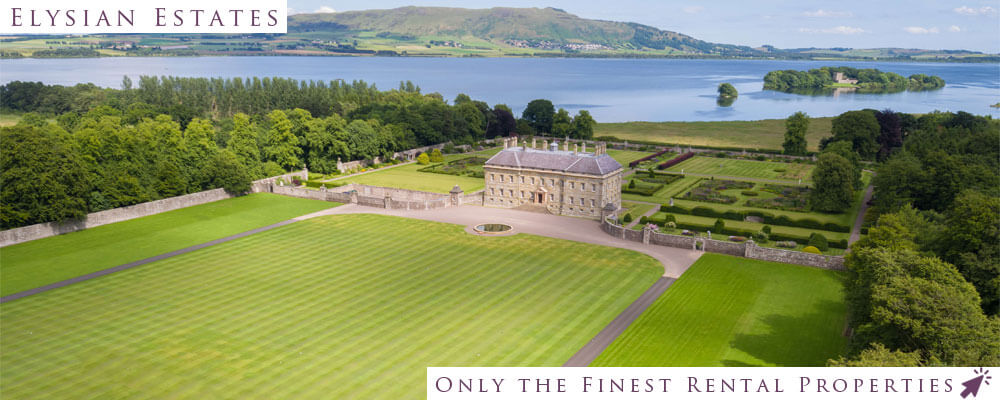 Highgrove and Church Westcote
You might also be delighted to rub shoulders with the Royalty if you spot Prince Charles and his wife Camilla; they have a beautiful place at Highgrove.
Princess Anne also lives in the Cotswolds, Gatcombe Park in Minchinhampton.
And Oscar-winning actress Kate Winslet is also a Cotswolds resident. She lives in her luxurious 5-bedroom historic house with her husband, Sam Mendes, in the Village of Church Westcote.
Chipping Sodbury and Toddington Manor
JK Rowling, the world-renowned author of the Harry Potter Series, was born in Gloucestershire in the picturesque Chipping Sodbury. In addition to JK Rowling, many other authors have also made this place their home.
Damien Hirst, a leading English artist, has the beautiful, 300-room Victorian Gothic Toddington Manor in the Cotswolds. And for art-lovers, his entire works may go up on display in this huge mansion very soon…
Cirencester and Oxfordshire
Come to Cirencester and you can find the ultra-popular Elizabeth Hurley living luxuriously in Ampney Knowle. And if you do step into The Village Pub near the Barnsley House, you might have the double treat of enjoying your drink with Hurley and a close friend, Hugh Grant.
Kate Moss, the supermodel and the face of Calvin Klein, owns a mansion up in Oxfordshire near Lechlade. Moss likes to hang out at the Swan in Southrop — a place very close to Little Farringdon Church where she married Jamie Hince. And in case you're in the area, the Swan serves locally sourced delicacies as well.
Chipping Norton
Due to the proximity of Chipping Norton to Oxford and London, it has gained immense popularity as a homely destination. Rebecca Brooks, Jeremy Clarkson and Matthew Freud all call it their home. And you also have a long list of actors living in and around the area: Patrick Stewart, Rory Bremmer and the exceptionally talented actor Ben Kingsley live nearby.
David and Victoria Beckham decided to move back to the Cotswolds in 2021 from the United States.
Pershore
Continuing with the fashion world, we know for a fact that fashion designer Stella McCartney has an exquisitely designed home near the beautiful Pershore. LaGard Smith also lives in the Buckland village, which served as the inspiration for some of his most popular books.
The Cotswolds is a popular area for celebrities, and for good reason — it's beautiful, serene and  has a calm demeanour. It's no surprise that you'll find the likes of Richard Hammond, Dom Joly, Tony Adams, Jilly Cooper, Tina Hobley and many more living amidst this enchanting area.
Famously Zara Phillips and husband ex-rugby star Mike Tindell used to live in Cheltenham until 2011 just after their marriage. However, since 2013 they have lived on the Gatcombe Estate (Princess Anne's home) in one of the many properties in the grounds. Nice to see they are still living in the Cotswolds!
New for 2017
Here is a quick list of new celebrities who also live in the Cotswolds:
Willie Carson – Cirencester
Sir Geoff Hurst – 1966 football star
Sue Barker – Staunton near Broadway
Richard Hammond – near Ledbury
Dr Dawn Harper – TV show embarrassing bodies. Cheltenham
Ruby Wax – Eastleach
Sam Mendes and Kate Winslet –  Church Westcote
Julian Lloyd-Webber – Chipping Campden
Cath Kidston – Fashion designer. Stroud
Dom Joly – Quenington, near Cirencester
Keith Allen – Stroud
Alex James – Stow-on-the-Wold
Lily Allen – Cranham
Anne Robinson
Sharron Davies – Swimmer. Condicote
Dr Mark Porter – TV Doctor on the one show.
Simon Pegg – Parents in Cheltenham maybe him??
Kate Moss – Lives near Southrop
Jilly Cooper – Bisley
Adam Henson – TV presenter on Countryfile.
Sir James Dyson
Damien Hirst – Owner of Toddington Manor, near Tewkesbury
Prince Bandar bin Sultan – Glympton Park Estate
New for 2019 & 2020
Michael McIntyre – Funnyman from the Telly
Jamie Dornan – Chalford near Stroud
Pam Ayres – Cirencester
Sir Richard Eyre – Near Nailsworth
Emma Samms – Near Cirencester
Ben Miller – Also near Cirencester
Joanna Trollope
Ellie Harrison – Horsley
Dr Dawn Harper – Sheepscombe
Amanda Holden – Moreton-in-Marsh
New for 2021
Crown Prince Salman bin Hamad bin Isa al-Khalifa – Glympton Park Estate
David and Victoria Beckham – Chipping Norton
If this has been helpful we would love it if you shared it with your friends!