Christmas is almost upon us and we are sure you have everything in hand and not getting too stressed with the amount of cooking or preparing that is needed. So with this in mind we thought it would be fun to see what other options are out there and have Christmas in complete luxury (as it's Christmas we thought we would include properties outside of the Cotswolds).
Christmas is a time to eat, drink and be merry with the family and friends. Everyone gathered together for delicious roast dinner and the gift opening ritual. It's that time of year where we allow ourselves to eat and drink way too much without the guilt, and play crazy board games which end up in ridiculous family feuds.
As fun as this is; how about breaking away from the tradition, and enjoying a Christmas in luxury? Why not treat yourselves to a once in a lifetime break away, somewhere completely new? Forget slaving in the kitchen on Christmas day, celebrate in style and let other people handle all the hard work for you.
There are many upscale properties out there today, offering luxury getaways around the festive period. One of the easiest options is to book you and your loved ones into a luxury hotel or manor. With many to choose from as well as unique and quirky alternatives, Christmas never has to be the same again.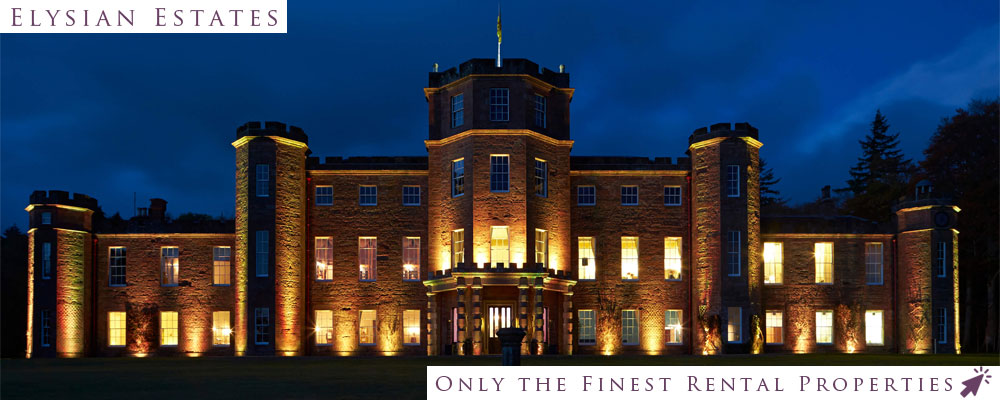 Carbis Bay, Hotel and Spa
This little gem of a hotel is nestled in St Ives in Cornwall, right on the beach. It has 47 individually designed rooms, with plush lounges, its own pool, surrounded by lush tropical gardens. The private beach is 90 seconds from the property, where its own luxury motor yacht awaits to take you out for a spin.
Cruise around the Cornish coast while sipping on champagne and taking in the idyllic views. Pull up to a mooring of your choice and walk around tiny coves and the quaint riverside bistros.
When it all gets too much, cruise back to the hotel for some indulgence at the hotel spa. Let them pamper you and help you unwind, from the stresses of a long day cruising.
Chilston Park Hotel, Kent
Kitted out with stunning antique fireplaces and four-poster beds, this hotel was formerly the stately home of a viscount. It now serves up luxurious getaways for people wanting to experience the finer things in life.
Snuggle up by the open fire with a glass of Kir Royale, while carol singers belt out their best Christmassy tunes. Plenty of mulled wine and mince pies are shared out, while you relax around the beautiful property.
Christmas day will include a four-course lunch with the airing of the Queens speech. The evening will incorporate a luxury buffet dinner, and some festive music.
The House in the Sea, Newquay, Cornwall
If you are looking for something completely different, then this place is definitely it. Perched on its own private little island on the Cornish coast, you can only reach this quirky property by walking over a small footbridge.
The interiors have been designed in a fusion of contemporary New York and palatial coastal luxury. Enjoy your Christmas festivities in the epitome of seaside chic at this self-catering, breathtaking getaway.
Kick back on the decking under a blanket, while taking in the amazing views. Roast up a Christmas BBQ on the veranda, while your partner mixes up the cocktails in the bar area. After all the food and drink, challenge someone to a game of billiards or watch a Christmas movie on the widescreen.
Two Bare Feet, Near Holywell Bay, Cornwall
Try an al fresco Christmas day, at this New Zealand inspired, luxury coastal abode. Styled on palatial kiwi beach living, the ethos for this stylish home is ''if you are barefoot you are overdressed''.
Here the lines between outdoor and indoor living are blurred, with outdoor open fires and enclosed garden areas, you can spend your Christmas celebrations under the stars, without getting a chill.
Get your Santa hat on and hop in the outdoor bathtub, while stopping at the outdoor wine cooler of course for a glass of vino. Relax back in the bubbles with your partner, with the festive tunes flowing around, while the stars twinkle overhead. This getaway embodies unique extravegance at its finest.
On behalf of all of us here have a great Christmas and treat yourself to some well-deserved pampering next Christmas. Break the old traditions and go and enjoy some of the finer festive hangouts.
If this has been helpful we would love it if you shared it with your friends!